Contact RIDE Inc.
PO Box 6213
Drayton Valley, Alberta
Canada
T7A 1R7
Melinda Senkin
Administrative Assistant
Phone: 780-621-1570
Fax: 780-514-3381
Email: admin@rideinc.com
Paul Smith
President
780-621-7424
Darrell Boulter
Marketing & Sales
780-542-0258
Greg Hartman
Sales
780-898-6425
Dan Smith
Production Manager
780-514-3380
Use the form above to direct your message to a specific department. Please provide your name, e-mail & phone number & let us know what your inquiry is in regards to.
International Contacts
Barik Group
Building No. 13 Al Khuliya Street, Opp. Zakher Mall, Al Khuwair
P.O. Box: 637, Postal Code: 116, Mina Al Fahal
Muscat, Sultanate of Oman.
office: +968 24485292
cell: +968 94049048
fax: +968 24486367
David G Hawkes
Managing Director
email: david.hawkes@barikgroup.com

 

DGS-Tech

Bogotá, Colombia
David Calle R.
Ride Production Manager
cell: +57 316 349 0491

Russell Oilfield Equipment Company

1910 Humble Place Drive
Humble, TX, USA 77338
phone: +1 281.540.8982 (USA)
David Russell
President
+1 281.723.8687
 
William Russell
Vice President
+1 281.723.8715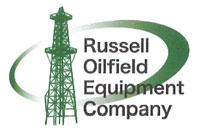 Drayton Valley, Alberta
5524 - 53 Avenue
PO Box 6213
Drayton Valley, Alberta
Canada
T7A 1S4
phone: 780-621-1570
fax: 780-621-1531
Khartoum, Sudan
Barik Oilfield Services
Thalateen Street
Khartoum, Sudan
phone: +249 153984660
fax: +249 157793435
mobile: +249 19778105
ride.sales.sudan@barikgroup.com
Jeddah, Saudi Arabia
ride.sales.saudi@barikgroup.com
Al Khobar, Saudi Arabia
Barik International
Al-Khobar-31952 . K.S.A
phone: +966 38027991
fax: +966 38020305
mobile: +966 96391224
ride.sales.saudi@barikgroup.com
Abu, Dhabi
Barik Trading
5188-Q110, Office 2
New Shahama
Abu, Dhabi UAE
phone: +971 26450553
fax: +971 26450554
mobile: +971 501401007
mobile: +971 501776548
ride.sales.uae@barikgroup.com
Al Khuwair, Oman
Barik Group
Al Khuwair, Oman
phone: +968 24485295
fax: +968 24484692
mobile: +968 94190411
mobile: +968 99541718
ride.sales.oman@barikgroup.com
Mumbai, India
32 Corporate Avenue
Andheri (E), Mumbai
phone: +91 2242638333
ride.sales.india@barikgroup.com
Humble, Texas
Russell Oilfield Equipment Company
1910 Humble Place Drive
Humble, TX, USA 77338
phone: +1 281.540.8982 (USA)
drussell@russelloilfield.com
wrussell@russelloilfield.com
Bogotá, Colombia
DGS-Tech
Bogotá, Colombia
cell: +57 316 349 0491
David.calle@dgs-tech.com